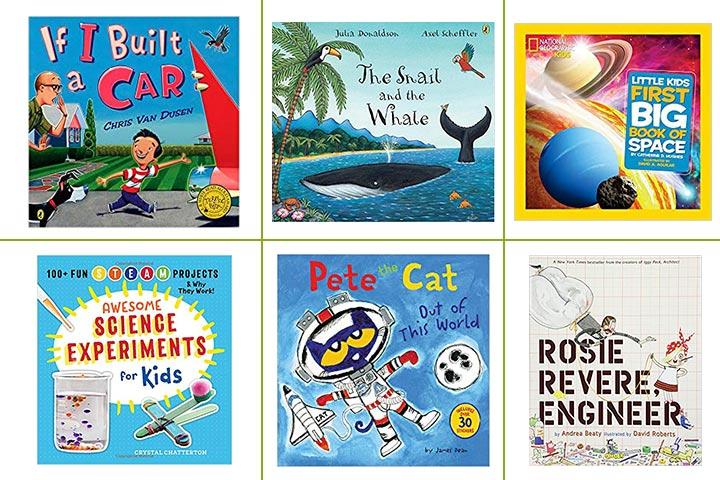 A science enthusiast shows interest in the subject from a very young age. All children are science enthusiasts, considering they want to know the 'why' and 'how' of everything. So even if science is not your area of expertise, you will have to find a way to answer the questions that your child throws at you.
But if you get the right science books for your kids, they could find answers to their questions, with some help from you. And who knows, you could even end up learning a few things from your little one.
In this MomJunction post, we list 21 best science books for kids.
21 Best Science Books For Kids
1. Encyclopedia Prehistorica Dinosaurs: The Definitive Pop-Up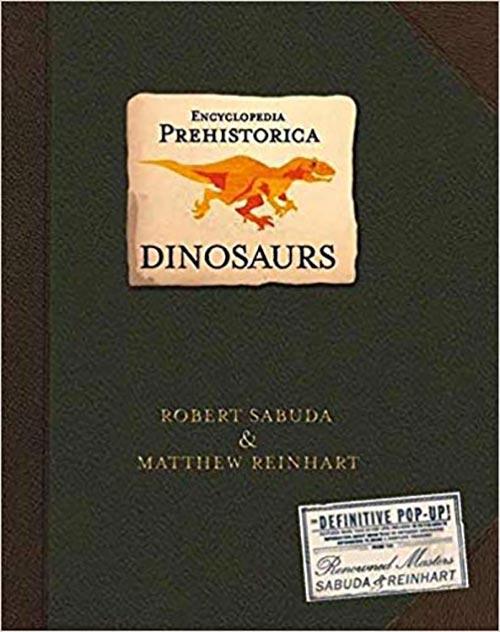 Children find dinosaurs fascinating and are especially excited to learn about those majestic beasts. So imagine how thrilled your child would be when they see images of dinosaurs popping up from a book. The Encyclopedia Prehistorica Dinosaurs: The Definitive Pop-Up is not a regular encyclopedia on dinosaurs. It is a pop-up picture book with colorful images of this pre-historic creature.
The author depicts dinosaurs as "shield bearers" in full-body armor and headgear. From the scary T-Rex to the lesser-known herbivorous dinosaurs, this book features them all, with interesting facts and trivia about each one.
Age: 5-9 years
Author/Illustrator: Robert Sabuda, Matthew Reinhart

2. Rosie Revere, Engineer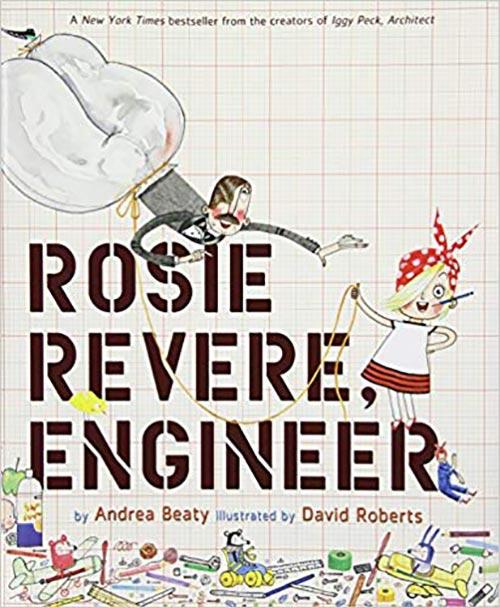 Does your child have a knack for creating something new out of something old? But feels bogged down each time the little experiment fails? Then this book is what you are looking for.
Rosie Revere dreams of becoming an engineer someday and is always engrossed in her experiments. However, people fail to understand her creations and brush them off. So, she does not show her experiments to anyone until her aunt Rose discovers them and applauds even her failed attempts.
With detailed illustrations explained through simple rhyming text in the form of a story, this book offers encouragement for every little future engineer trying to make their experiments successful.
Age: 5-7 years
Author/Illustrator: Andrea Beaty (Author), David Roberts (Illustrator)

3. National Geographic Little Kids First Big Book of Space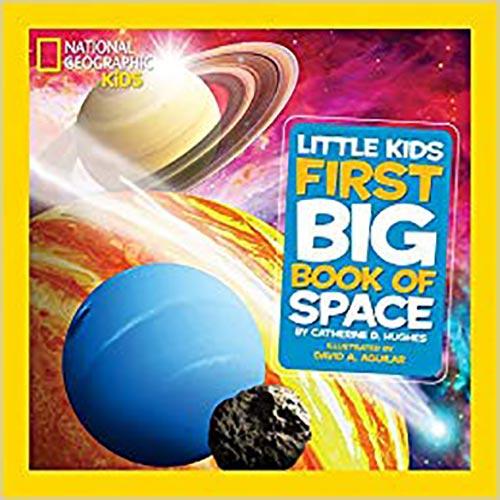 Our mesmerizing solar system never fails to draw young minds. However, the difference between the sun, moon, stars, and the various planets can be a tad bit confusing for kids. Science and astronomy are no more confusing when there are colorful, bright images to learn from.
This book is filled with beautiful pictures of our solar system along with information about it. It covers the basic concept of space in simple text, so it is easy for children to read, grasp, and understand the peculiarities of the various stars and satellites in space.
Age: 4-8 years
Author/Illustrator: Catherine D. Hughes (Author), David A. Aguilar (Illustrator)

4. 5,000 Awesome Facts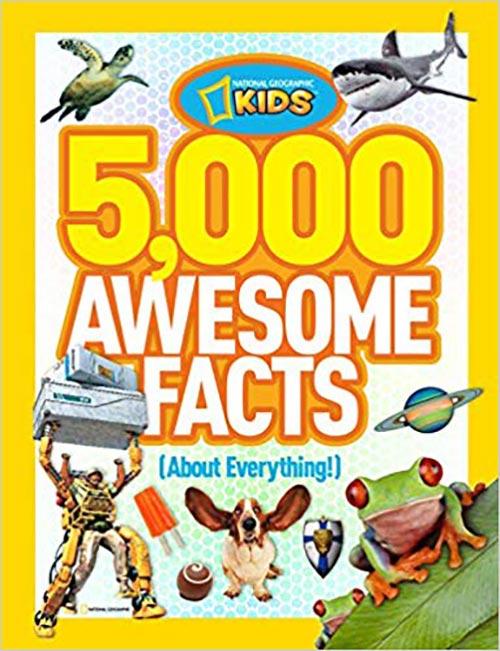 If your child is curious about every single thing that he comes across, then it is best to invest in a book that satiates that curiosity with interesting information about various topics.
From ants to sharks, toys to robots, history to geography, this book contains facts about all the topics that probably ever intrigued your child. Colorful, bright images with simple text make it easy for kids to read and understand even the most complex topics.
Age: 8-12 years
Author: National Geographic Kids

5. There's No Place Like Space: All About Our Solar System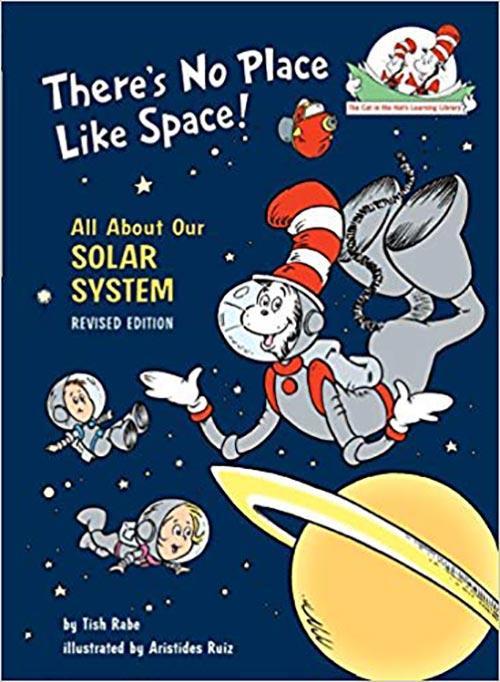 If you are looking for a storybook that is interesting to read and informative, then why look at any other book. This one here is what you need.
With the help of fictional characters, this book takes kids on a journey of our solar system. Kids get to learn about the different aspects of the solar system, such as the atmosphere on different planets, comets, meteors, black hole, and so on. The wonderful animated illustrations make it all the more fun to read about different planets and their characteristics.
Age: 4-8 years
Author/Illustrator: Tish Rabe (Author), Aristides Ruiz (Illustrator)

6. The Snail and the Whale
This book lets your child explore the ocean and the amazing creatures that thrive in it, but without having to leave the comfort of their room.
This book traces the adventures of a snail and a humpback whale who set out to explore the world through the ocean. They travel to different places and learn about trust, friendship, and other human emotions through animals. Explained in rhyming text with fascinating images of fishes, this book is engaging and fun to read.
Age: 3-7 years
Author/Illustrator: Julia Donaldson (Author), Axel Scheffler (Illustrator)

7. National Geographic Kids Why?: Over 1,111 Answers to Everything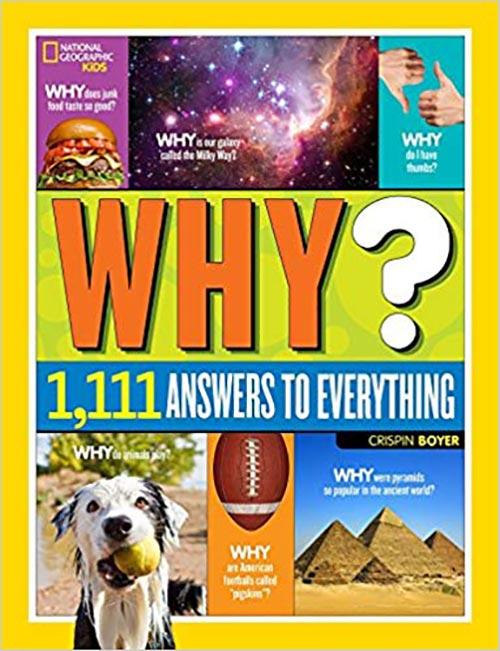 When your child asks you what is on the other side of a turtle's shell or why the Earth does not float away in space, do you have an answer? Don't worry if you don't. We've got you covered! Not, don't google the answer, but give your child this book and save yourself from the questions that your child has for you.
This book has answers to all the common and absurd questions that curious kids ask their parents. Science or geography, it tackles questions from all fields. Let your little explorer delve deeper into the world around to see what lies beyond.
Age: 8-12 years
Author: Crispin Boyer

8. Indescribable: 100 Devotions for Kids About God and Science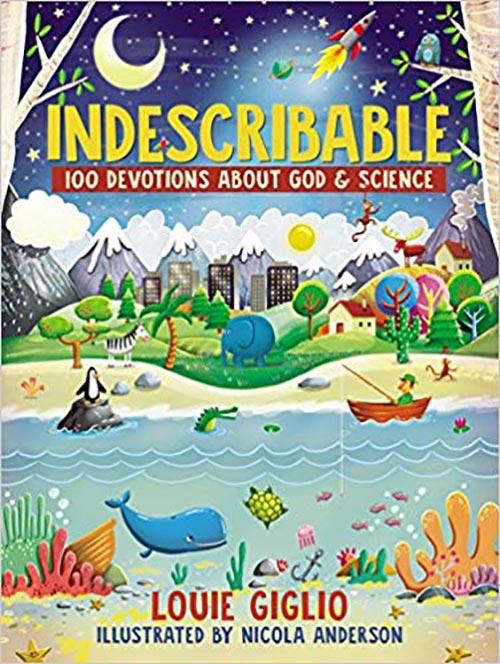 This book talks not just about science but also about how God is behind it. It is a good way to introduce both religion and science to the child and how they could be related.
The book suggests how God created this world and has been running it ever since. There are psalms and prayers, along with plenty of information about science. It is an ideal book for kids studying in Christian schools.
Age: 6-10 years
Author: Louie Giglio

9. If I Built a Car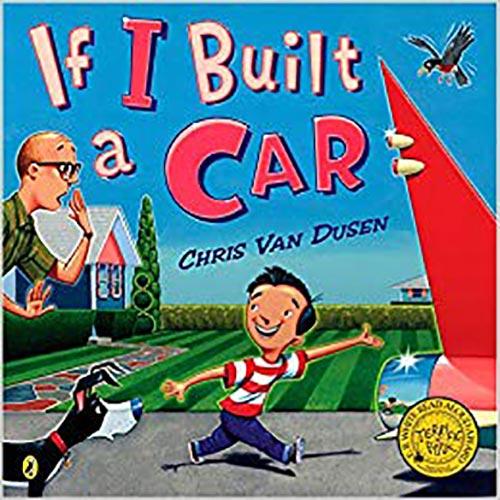 This book is a car lover's ultimate dream. It is about a boy named Jack, who has designed his fantasy car, taking inspiration from other vehicles. He and his father then set out on an adventure while test-driving this fantastic car.
This book talks about the tools and different parts of a car that will fascinate your young engineer. Exciting illustrations, rhyming text, and of course, cars! This book makes a good read for little kids.
Age: 3-5 years
Author: Van Dusen, Chris

10. The Wild Robot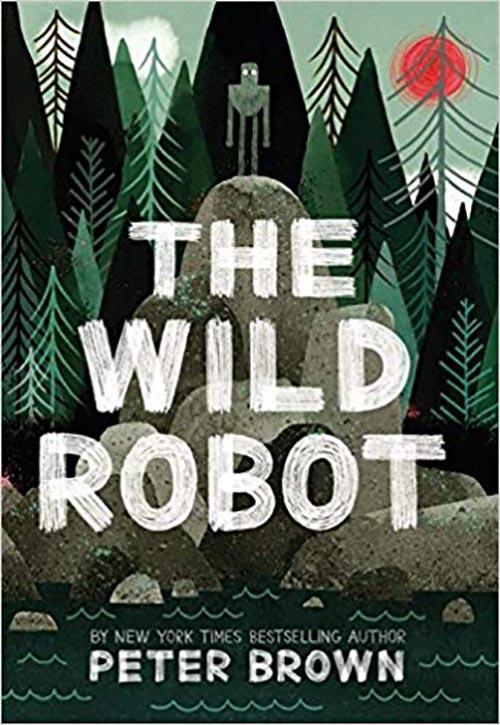 Teaching little kids the concept of artificial intelligence is not difficult at all. At least not when you have this book with you.
Covering the life of a robot named Roz, this book discusses topics such as life and death and artificial intelligence through illustrations and quirky scenarios. Through a simple story, kids learn a lot about the difference between humans and robots.
Age: 8-11 years
Author: Peter Brown

11. My Book of Rocks and Minerals: Things to Find, Collect, and Treasure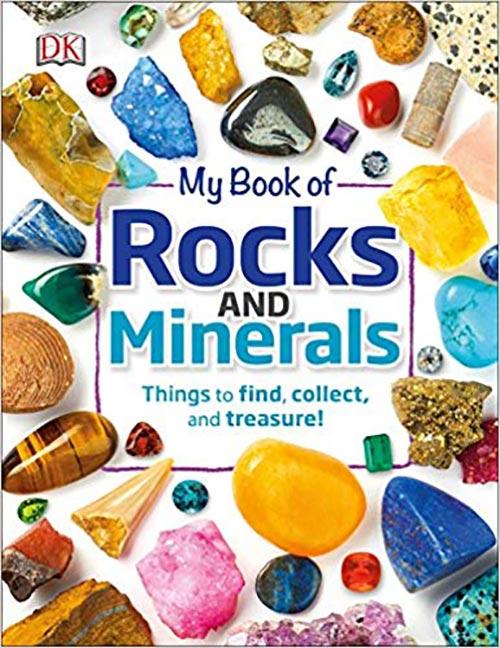 Absolutely nothing on our planet is useless. Not even rocks and minerals. This book contains some astoundingly beautiful high-definition images of rocks, fossils, gems, and minerals hidden in deep caves and even outer space. These images are a fun way to learn more about rocks. This book shares a lot of information about gems and minerals that you might not find anywhere else.
Age: 6-9 years
Author: Devin Dennie

12.  Everything You Need to Ace Science in One Big Fat Notebook: The Complete Middle School Study Guide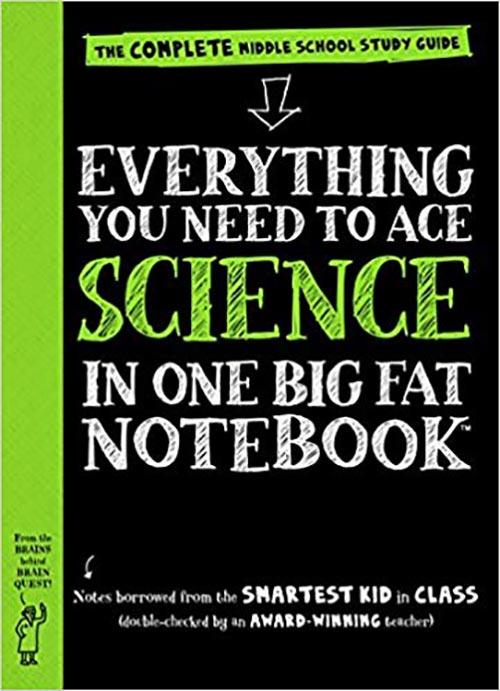 Sometimes studying from a textbook can get very boring, especially if it is a complicated subject like biology. In such a case, books like this make studying fun. This book can be used to introduce kids to new topics, and make it easy for them to understand when they read from the regular textbook.
It contains visually appealing illustrations that help kids understand complicated concepts such as health care, hormones, puberty, and so on.
Age: 11-14 years
Author: Workman Publishing  (Author), Michael Geisen (Editor), Sharon Madanes (Contributor), Editors of Brain Quest (Draft Writer)

13. National Geographic Little Kids First Big Book of Dinosaurs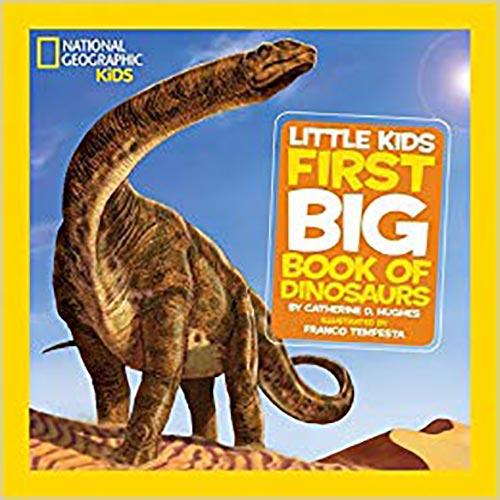 Dinosaurs are still a mystery. No matter how much kids read about them, they want to know more. Then why not give them what they want.
This book comes with some eye-catching, colorful illustrations of this now-extinct species. It has information related to specific species of dinosaurs. Additionally, it also contains phonetic translations of names of dinosaurs, making it easier for children to identify a type by the name.
Age: 4-8 years
Author/Illustrator: Catherine D. Hughes  (Author), Franco Tempesta (Illustrator)

14. Women in Science: 50 Fearless Pioneers Who Changed the World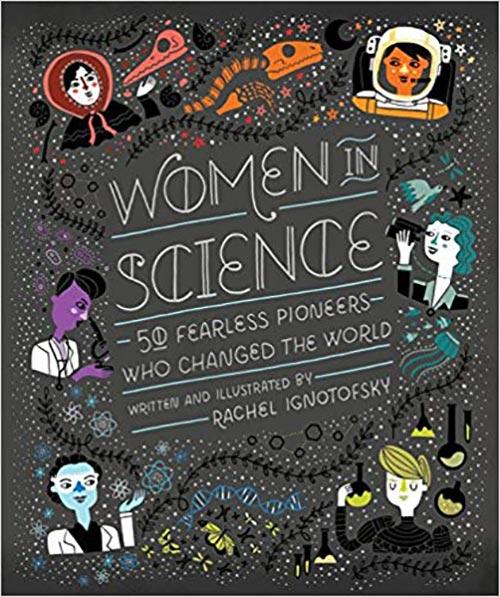 This is not just a science book but also an inspiration for all budding scientists. It contains information about famous female scientists belonging to different countries. It discusses how they overcame societal pressures and prejudices to work towards their dream of making a substantial contribution to the field of science.
This book is not just informative, but also a thought-provoking one that every little girl should read.
Age: 7-12 years
Author: Rachel Ignotofsky

15. Mistakes That Worked: 40 Familiar Inventions & How They Came to Be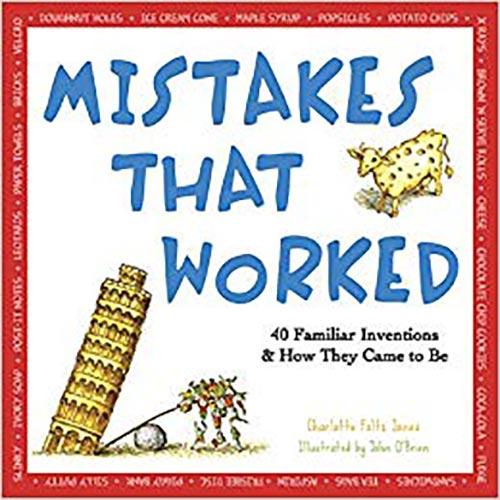 Ever heard of a mistake that went on to become a wonder of the world? Well, this book contains a lot of mistakes that went on to become accidental inventions that changed the way people looked at experiments.
A fun-filled book, it contains stories and cute images explaining what exactly went behind each invention, creation, or discovery.
Age: 8-12 years
Author/Illustrator: Charlotte Foltz Jones  (Author), John O'Brien (Illustrator)

16. Awesome Science Experiments for Kids: 100+ Fun STEM / STEAM Projects and Why They Work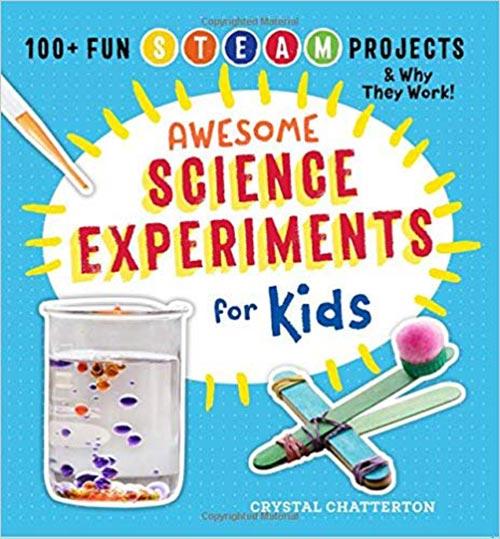 If your kids are not as much interested in science as they should be or if they hate science, then there may be a way to change that. This book is filled with some easy but exciting experiments that can get your kids interested or even fascinated by science. The simple and detailed instructions, along with colorful images, help kids try out the experiments on their own. It is a great way to teach kids difficult scientific concepts.
Age: 5-10 years
Author: Crystal Chatterton

17. National Geographic Kids Brain Games: The Mind-Blowing Science of Your Amazing Brain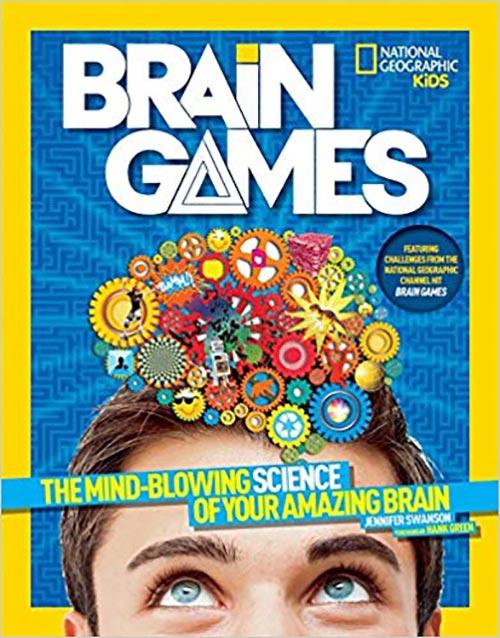 In matters of calculation and memory, nothing can beat the human brain. And this book works towards sharpening your child's brain.
Filled with brainy puzzles, it also gives solutions and explanations that will amaze your kids. The puzzles make your kids think harder, while the illustrated images make complex theories and ideas simple to follow and understand.
Age: 8-12 years
Author: Jennifer Swanson

18. Pete the Cat: Out of This World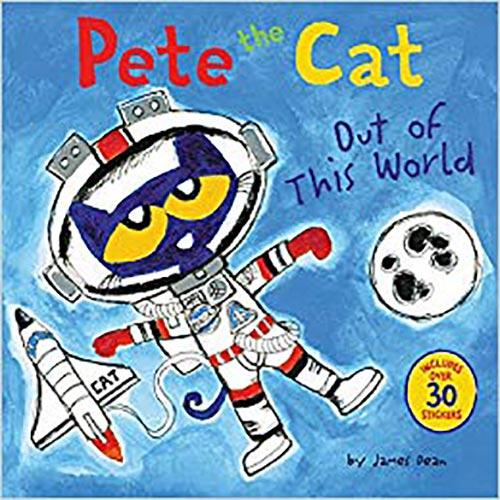 The more you talk about space, the more your kids will want to know about it. And when there is a cat on a mission, then kids are bound to feel curious.
In this book, 'Pete' the cat goes to a space camp where he learns about space trips and the different kinds of equipment used or handled by astronauts. It is a good way to educate kids about space travel and astronauts.
Age: 4-8 years
Author: James Dean

19. Earth! My First 4.54 Billion Years (Our Universe)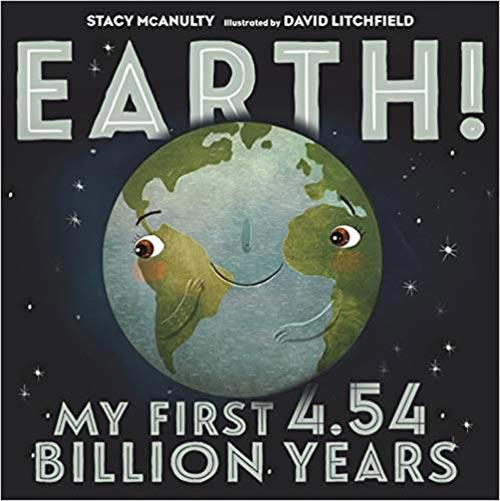 This book explains the history of Earth, how it came into being, and how continents were created billions of years ago. Its animated illustration makes it fun to learn about our native planet.
You can read this book aloud to your kids, as it is explained in a story format. As you read, your child can see the images to understand better. The fun facts included in the book make it all the more interesting for kids.
Age: 4-8 years
Author: Stacy McAnulty (Author), David Litchfield (Illustrator)

20. The Everything Kids' Science Experiments Book: Boil Ice, Float Water, Measure Gravity-Challenge the World Around You!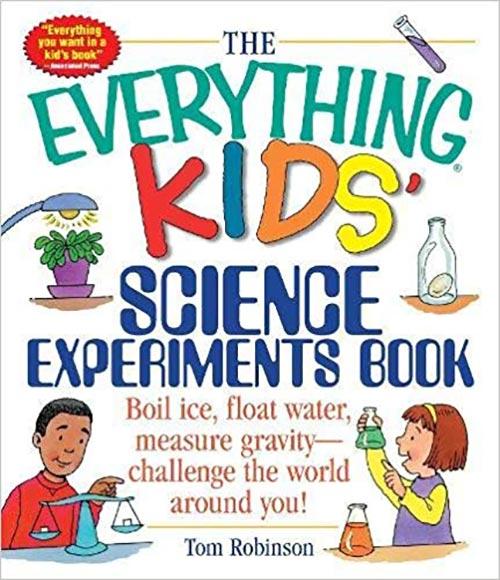 Parental guidance or not, kids are always excited to learn new things through their own experiments. And if their efforts and interests are properly guided, then it can turn into something educational.
This book contains numerous kid-tested experiments that will change the way your kid looks at regular things around him. With clear, detailed instructions and simple apparatus, your kids will enjoy creating new stuff.
Age: 7-12 years
Author: Tom Robinson

21. 101 Great Science Experiments: A Step-by-Step Guide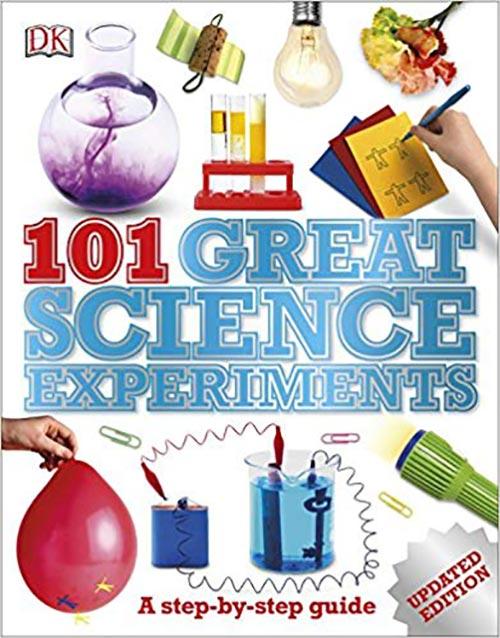 Every kid has tried a science experiment at least once in their life. Some stop at one while for some, curiosity gets the better of them. Then why not give them a book that lets them experiment safely, and also learn from them.
This book includes many interesting and simple experiments that kids and adults can do together. It gives detailed instructions for the experiment and is a good way to help kids learn something new.
Age: 8-12 years
Author: Neil Ardley

Science is a fascinating subject and can become interesting for the child if the basic idea behind any concept is explained in a different and fun manner. And these books aim at just that.
Which of these books do you think your child will enjoy reading? Let us know in the comment section below.
Disclaimer: MomJunction may earn a commission when products are purchased through affiliate links given in the article. However, this partnership does not influence the editorial content featuring in our list.
Was this information helpful?
The following two tabs change content below.