[ad_1]

We were stumped for ideas for the best graduation gifts for high school graduates and reached out to our band of experienced parents for some wonderful suggestions. The number one graduation gift every year is cash. But if money is not on your list, here are dozens of suggestions of graduation gift ideas.
Note: We are a reader-supported site and receive compensation from purchases made through some of the links in this post.
Need more ideas? We have best books to give grads and gifts for college graduates.
High school graduation gift ideas (2022)
1. IKEA Frakta bag
These are truly the most amazing bags we have ever used for packing and moving. College-bound grads will have loads of stuff to bring to school and giving them one of these lightweight and durable bags will be a huge help.
Fill it with new towels, laundry supplies, or their favorite toiletries and they will be well on their way toward move-in day. This is one of the most practical gifts on the list!
2. Project Repat t-shirt quilt
One of THE VERY MOST popular grad gifts for teens is a t-shirt quilt from Project Repat. Take a stack of your teen's t-shirts from camp, game day, memorable family trips, sports teams, concerts and more, cut them into panels, and ship them off to Project Repat. Prepare to surprise your teen with a keepsake that both celebrates their accomplishments and that they will love to use in college.
3. The Naked Roommate: And 107 Other Issues You Might Run Into in College
Harlan Cohen is the dean of advice to college students and The Naked Roommate, his bestselling book, is an excellent go-to guide for all things related to college life, academics, friends and more.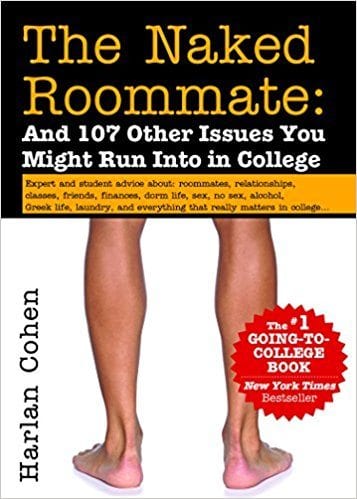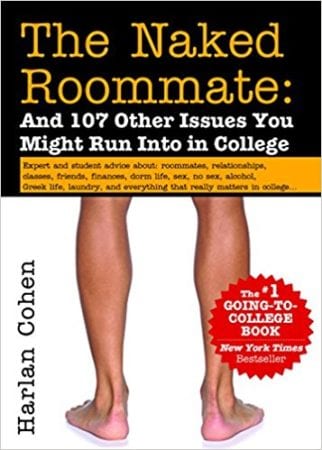 4. State Map Bulletin Board
This cute cork board in the shape of your teen's home state would be a fun addition to a dorm wall. It adheres with double stick tape.
5. Towel set for the dorm
Pottery Barn Dorm has beautiful towel sets for the dorm in six gorgeous colors. They are the Quick-Dry Organic Collection and the site says these towels are "10 times more absorbent than traditional cotton Terry."
6. Mobile charger
One of the best ways for your kid to stay safe at college is to have an always-charged phone. Having one of these small, lightweight, and high-speed battery bank chargers in a backpack is invaluable.
Take a look at this Anker External Battery Charger, the slimmest model that Anker makes.
7. Personalized thank you note cards
Your grad has many people to thank for the love, support and generosity in helping them get them to this point in life. Why not encourage your teen to write thank you notes with personalized note cards? We love the selection from Minted, many of which can also be coordinated with grad party invitations.
8. AirPod Pros
There is a reason why you see more and more people using AirPods — they are simply amazing and the AirPod Pros have a noise-canceling capability making them one of the very best grad gifts. Your teen would be thrilled to receive a pair.
9. Noise-Cancelling Headphones
Having a way to block out noise from a roommate or hallmates is key for college students. These noise-canceling wireless headphones from Bose get the top reviews for audio quality and loads of other features.
But if you are looking for a less expensive but also a well-reviewed set of headphones, these wireless noise-cancelling headphones by Anker are considered the top ones priced under $100.
10. Laptop
If your new graduate has an outdated computer, there is no gift that they will appreciate more than a new laptop. Although expensive, look for student discounts offered by Apple, Microsoft, or at stores like Best Buy. Here's the fine print:
Apple offers a discount to college students, seniors who have their admission letters, or college parents. Two of the most popular models are the MacBook Pro and MacBook Air.
Microsoft also offers discounts to students and their parents here.
11. iPad
iPads are great gifts for students who prefer to take notes in class, read textbooks online back at the dorm, and, later, for working the real world. For many students it replaces notebooks.
12. Kindle Paperwhite
A Kindle is also a very popular e-reader for students who prefer to read their textbooks digitally. These lightweight and compact devices hold loads of memory and are waterproof, too!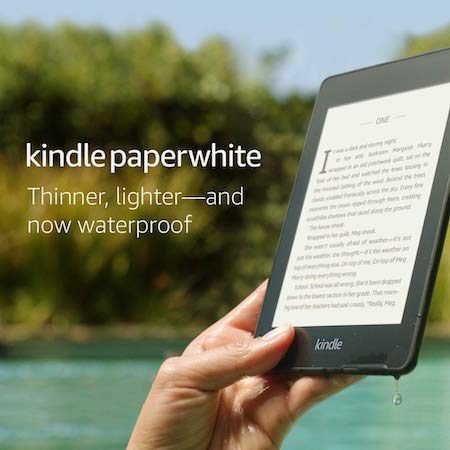 More great grad gifts
13. Do Your Laundry or You'll Die Alone: Advice Your Mom Would Give if She Thought You Were Listening
Becky Baldes, author/illustrator (and mom of two daughters) is the genius behind this adorable book. You'll be giving your grad what she wants but doesn't know she needs: her mother's loving counsel. The beautifully illustrated book covers topics from laundry to forgiveness to creative living.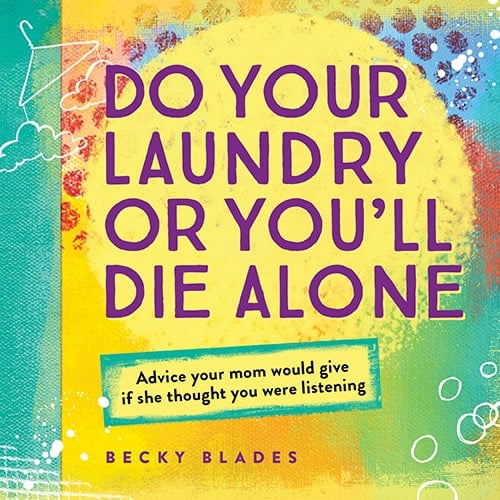 14. The Defining Decade: Why Your Twenties Matter and How to Make the Most of Them Now
Dr. Meg Jay, a bestselling author, and clinical psychologist, wrote this wake-up call to twentysomethings who will find her advice and coaching about this decade compelling. Watch her amazing TED talk, Why 30 is Not the New 20, to learn more about what she covers in her book.
15. Monogrammed Wallet
We think this slim wallet from Leatherology would be an elegant keepsake gift for your son. This thin, bifold style gets top reviews.
16. Weighted blanket
Getting a good night's sleep may be the single most important goal for our college kids to help them stay well. Unfortunately, it is also one of the most elusive for them in loud dorm rooms where they are paired with a stranger whose study and sleep habits may be vastly different than their own.
Consider this "mini" weighted blanket that is machine washable and can go in the dryer; duvet covers are also available.

17. Desk lamp
A desk or nightstand lamp that is dimmable, and has a built-in high-speed charger for a phone is a practical gift that your teen can use in dorms or apartments for years to come. TaoTronics lamps get great reviews – check to see which charging platforms are compatible with your teen's phone.
18. Long distance friendship lamp
A very different kind of lamp is one that connects two family members by light. Get a pair of friendship lamps and you can convey your love by touch so your teen will know you are never far away. Likewise, they can convey the same back to you.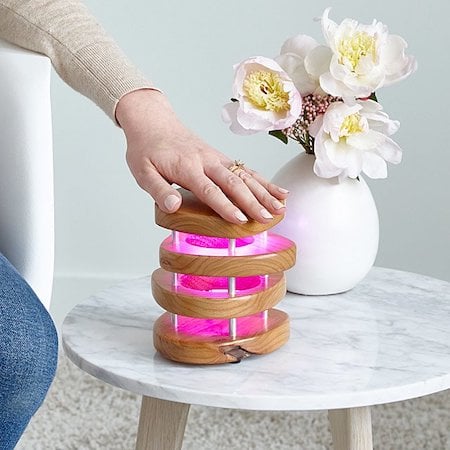 19. Kendra Scott jewelry
Kendra Scott earrings, necklaces, and rings can be personalized with a gorgeous selection of stones. Pick your daughter's favorite color or the color of her new college.
20. Diffusers
Dorm rooms are tiny, messy, and smelly with the scent of wet towels, sweaty gym clothes, and last week's pizza box. UGH. Many forbid the use of candles. Our favorite brand of diffuser is Nest which makes them in an array of fragrances. (The most difficult part will be to choose just one.) They last for months so can keep a dorm room smelling much nicer until winter break.
The Homesick brand, known for candles with the unique scents of every state (which are typically not allowed in dorms) also makes reed diffusers capturing scents of New York City, Texas, California, Hawaii, and more.
21. Gift cards for dorm shopping
At some point every recent grad finds themselves browsing the college decor section of Bed, Bath, & Beyond or Target searching for Twin XL sheets and an array of storage units. Gift cards from one of these national retailers will get them on their way.
22. Herschel card holder
We are big fans of the Herschel brand and think their selection of lightweight, durable, and affordable card cases are one to consider for your grad.
Add a few dollars or a check for $20.22 and you are set!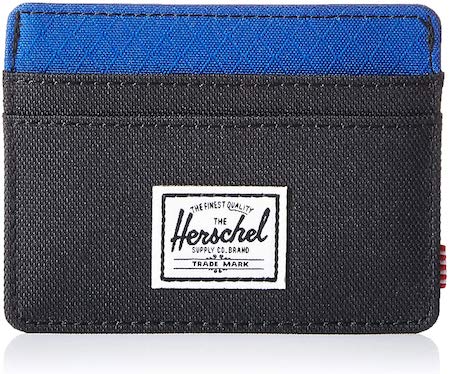 23. Two wheels
College kids on bicycles is an idyllic image, but not if your kid's bicycle was the small one they got for the holidays in sixth grade. If they are going to attend a university that is suited to a bike, and most are, this may be the single most useful gift you can give, after their laptop. Don't forget to add a bike repair kit for helping to keep the bike in tip-top shape.
24. Coffee time
Students waking up early for class or pushing through late night studying will appreciate their own single-serving coffee maker. Keurig makes many different machines but our favorite is the Mini that measures only 5″ wide and comes in four colors.
This is a great gift for teens or young adults moving into a dorm or tiny first apartment.
For students who prefer cold brew, the OXO Brew Compact Cold Brew Coffee Maker is an excellent solution. The compact size takes up much less counter and fridge space, perfect for a dorm.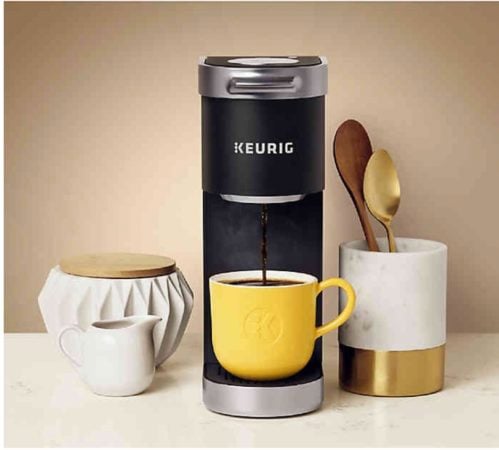 25. Help with student loans
A full 62% of college students in the class of 2019 graduated with debt and the average loan burden is $28,950. Any and all help with those payments is truly a graduation gift, for a high school or college graduate.
How about a gift for the parents of grads? The Grown and Flown book has tips for college shopping, advice for move-in day, and … how to say goodbye! Now, in paperback.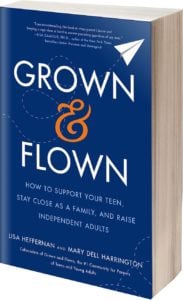 26. Unbreakable Tervis Tumbler
Choosing one of these unbreakable tumblers from the Tervis Tumbler Collegiate Collection is a thoughtful (and inexpensive) way to celebrate the graduate in your life. Look for the collegiate collection to find the school where your teen will be next fall.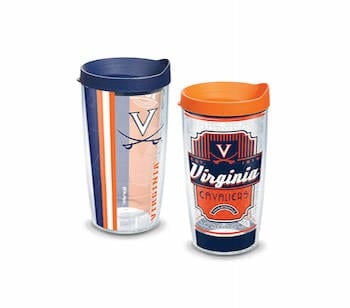 27. Gym classes
Give the gift of health and fitness with a subscription to spin or yoga classes in their new college town.
28. College logo gifts
Sweatshirts or other items with college names are big hits. Fanatics has one of the widest selections of officially-licensed NCAA (and pro team) shops with over 500 colleges represented.


29. Lokai bracelets
We think these simple bead bracelets are lovely and, when we read about the founder's story and saw how many bracelets he created to honor and contribute to worthy charities, we were even more excited to feature them on this graduation gift list. Check out the new collegiate collection — perfect for a new grad.
Use codeword GFFamilyandFriends on checkout for a 20% discount as we are Ambassadors.

30. Upgraded Backpack
Who wants to go to college with an inch of vintage crumbs in the bottom of a grimy backpack? The 15″ Fjallraven Laptop Kanken Backpack is dirt-resistant, water-resistant, wipes clean, and has a padded sleeve to protect your teen's laptop. As an extra bonus, fill it with gift cards from shops and restaurants in her new college town or an Amazon gift card that can be used to outfit their dorm room or new apartment.
We asked our Grown and Flown members which backpacks their college students thought were the best gifts and here are the most popular backpacks for teens.
31. Tools of the trade
Unassembled furniture? A hinge that is coming loose? A small but well-equipped toolset like this one will last for all four years and beyond.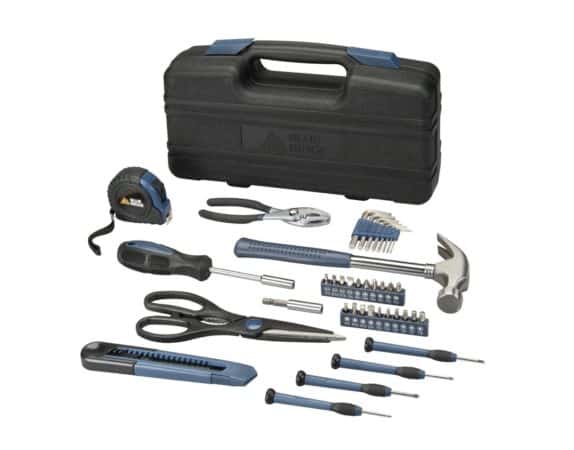 Classic graduation gifts
32. Watches and pearls
These treasured gifts might be tucked away until your teen has a special occasion but these are graduation gifts that last a lifetime.
33. Family photos
They may have snapshots of the family on their phones, but that is not the same as a beautiful professional photo for their wall or desk. Consider a family photoshoot, complete with a family dog, before the kids leave home.
34. Their life on the page
What are you going to do with all those old report cards and iffy school photos? Here is a chance to put their lives on paper and make a scrapbook with mementos you have saved for years. This is not a last-minute job, but more like a suggestion for parents of juniors.
35. Family memento
Grandparents looking for a memorable graduation gift might consider some of the family mementos or jewelry that their grandchildren can treasure forever. Passing on family heirlooms (and we use this term broadly) is a moment with meaning for both generations.
36. Steal a little time
Finally, one of our wonderful readers suggested something that tugged at my heart. A one-on-one parent and child trip, even just an overnight, is an opportunity that will not soon arise again. There really is nothing like a graduation gift of memories.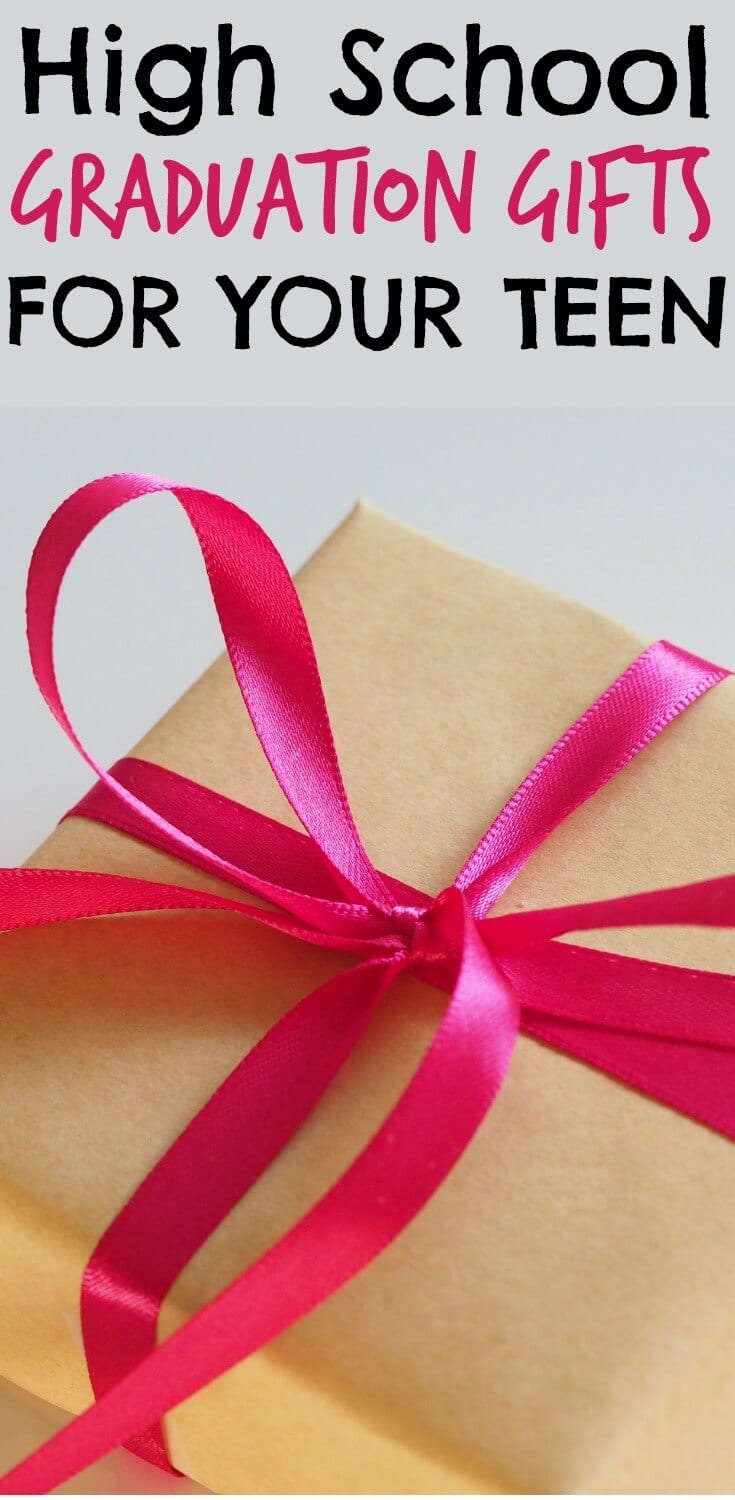 [ad_2]